Behold the most complicated object in the whole universe "Brain". And if I talk about human brains then they are even more convoluted then the normal species brain. And moving on about brain processing……ok, agreed I just got a little carried away, this is an "Animated Explainer Video" blog and not some "Sticky Brain" blog.
Coming to the point-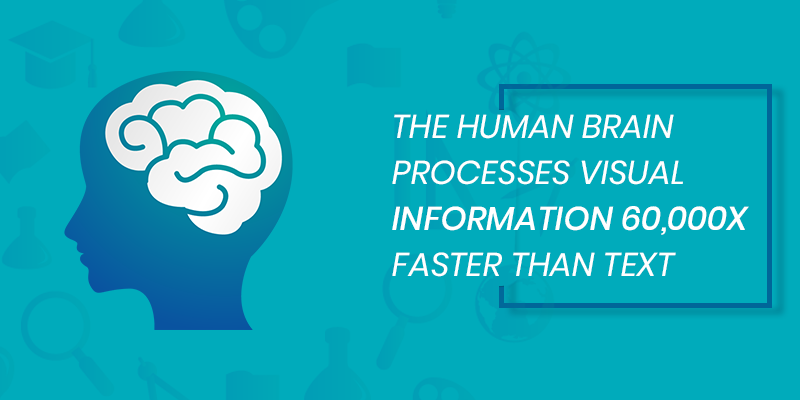 Yes, startled?
I already warned you about the complications that a brain can produce.
So the real question that arises here is "Why in the world all the eCommerce websites are text-based?" "Why are eCommerce sellers not capitalizing on the enormous power of explainer videos?"
Why don't you put a nice animated explainer video on your home page and then see how it skyrockets your conversion rates!!
 Leveraging the power of the Animated Explainer Video on your homepage happens to be an integral part of the strategy.
Customers automatically develop confidence upon you if you strategically place an audience hooking animated videos on the homepage, inside services pages or on the product pages.
And then starts the actual magic, THE CONVERSIONS!!
Conversion rates for a novice eCommerce site would be 1% to 2%. And if we talk about big eCommerce enterprises then the percentage will be 8% to 9%. And trust me on this with videos, this figure can increase 6X. If you are an eCommerce store owner then mark my words your homepage will look more professional if you place a video about your services and the benefits. It will establish you and portray you as an industry expert.
It always becomes easy to spur your audiences towards purchase once you attain that stature.
Introducing the Secret Conversion Weapon – The Explainer Video
Want to hear a surprising story?
Straight North reviewed more than 300,000 sales leads, over more than 2 years, and was startled when they found that a staggering 84 percent of website conversions occur on the very first visit. This is what the breakdown looked like-

And it got us thinking that the first time visitors are more crucial than we thought. Give them a flavor of what your business is all about.

An Underutilised maneuver?
Video is the "new" normal. All your competitors have already started to portray their offerings and stories in an innovative way. You're missing out on the big time if you're not taking advantage of this new technique.
We all know that Animated Explainer videos drive proven results but – perhaps surprisingly – it's still fairly underutilized as a marketing technique. Unbeknownst to many, where explainer videos are used, success invariably follows. 
"A good Animated Explainer Video, when added to the homepage, can increase conversion rates by 20%"
Thought-provoking, right?
Wrapping-up
So I rambled all about how an animated video can change your business's momentum. And convinced you to create a mind-boggling video. Now, what is your next step?
You're not sure how to get started?
Irrespective of whether you hire an in-house professional or looking for the perfect animated explainer video production company to create amazing video content for you, there's no question that your business is in a need for a video.
In this dilemmatic situation if you ask me I would suggest you hire an adroit animated explainer video company so that you can focus on the other crucial aspects of your organization.
Once you have your video goals, your budget, where you'll distribute your video and other aspects aligned, the only thing left to do is to actually create it – and that's the most fun part of all!